Franklin "Al" Boyles, Jr.
Al, is a Georgia transplant and  a proud veteran who served in the United States Air Force GANG Air Defense Operations during the Vietnam era. Al then became an NERC Certified System Operator and worked for thirty-eight years in Power Systems Operations as a Reliability Coordinator. He retired from TVA in 2017. Al was diagnosed with Mild Cognitive Impairment in 2015, and recently learned that those symptoms are due to Alzheimer's disease. Al is life-long independent learner and enjoys learning about other cultures, nature and people as he and his wife, Cindy, travel. In addition to traveling, Al enjoys woodworking, beekeeping, camping and geocaching. Al has two adult children, and he and his wife, Cindy, live on a beautiful Blount County property with plenty of room for their dog and bees.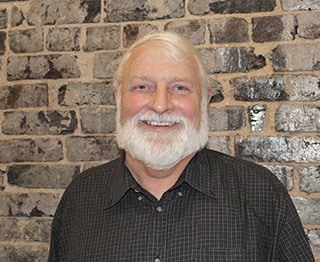 Robert "Bob" Casey
Bob Casey is a retired board certified family physician, with a certificate in geriatrics. He graduated from the University of Tennessee with a BS in Zoology and subsequently graduated from UT Memphis College of Medicine in 1979. Bob is an avid fly fisherman who enjoys building his bamboo fly rods and making his own flies. After a forty-year demanding career, Bob now enjoys being home in Oak Ridge with his wonderful wife of forty-three years, Cathy, and visiting with their daughter and son and their families who live in Atlanta. Bob and Cathy have five beautiful grandchildren whom they enjoy spoiling at every opportunity.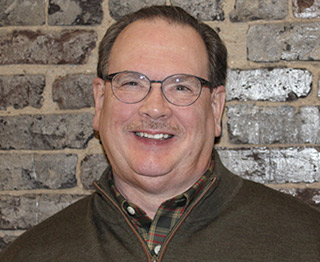 SuAnne Cobb, Chair
SuAnne Cobb is a native of Memphis and has called Knoxville home for thirty-seven years. SuAnne graduated with a Bachelor of Science in Nursing from UT Memphis in 1976 and earned an MS in Nursing from the University of California, San Francisco, in 1978.  SuAnne worked in the addiction treatment field before returning to her first love, pediatric nursing. She served in a variety of nursing positions at East Tennessee Children's Hospital where she worked for twenty-five years before her retirement. SuAnne serves as a Stephen Ministry leader and trainer at St. James Episcopal Church. She has extensive experience facilitating groups as a result of her career and as a volunteer. SuAnne leads our facilitator training workshops and facilitates our weekly north Knoxville SET Group. SuAnne has lived with multiple sclerosis for over thirty years, and in 2019, she was diagnosed with Mild Cognitive Impairment due to brain lesions caused by MS. SuAnne volunteers with the Small Breed Rescue of East Tennessee. She is married to Margaret Bickley, who shares her love of rescuing small dogs. They have two sons, Matthew and Colin, and 4 exceptional grandchildren.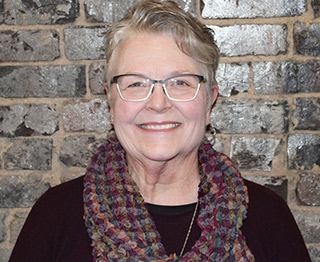 David Compton, Vice Chair
David Compton is a retired family physician with a passion for Alzheimer's advocacy. A native of Cookeville Tennessee, he earned a BS in Chemistry from Tennessee Tech University, and his MD from the University of Tennessee, completing his residency in family medicine at UT Medical Center in Knoxville.  In 2014, after thirty years in private practice, David was diagnosed with Mild Cognitive Impairment related to Early Stage Alzheimer's Disease. He is a vocal advocate for Alzheimer's disease awareness, and the need for support groups for people living with the disease. He was involved in the early stages of the formation of SET. He is an active volunteer with Alzheimer's Tennessee and serves on several state committees involved with Alzheimer's policy and outreach.  He and his wife Andrea have one daughter and son-in-law and recently welcomed a new grandson. David facilitates our Oak Ridge SET group.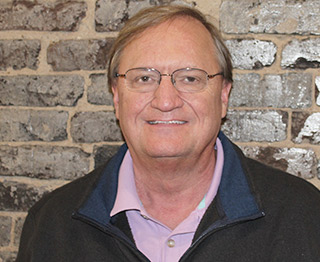 Monica Franklin
Monica, a retired elder law attorney, began her career in education, teaching high school Algebra and Geometry in Louisiana. She escaped the Louisiana heat and humidity in 1989 when she moved to Knoxville to attend the University of Tennessee College of Law, graduating in 1992. After dabbling in various areas of the law, Monica discovered her passion and mission in elder law, and established her law firm, now Franklin & Kyle Elder Law. Monica has one amazing son, Connor, and a fur baby, Abby, an energetic Malti-mix. 
.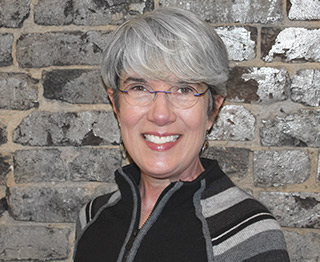 Gwen Lawless, Treasurer
Gwen is an Elder Care Coordinator and Public Benefits Specialist with Franklin & Kyle Elder Law. Her work focuses on guiding clients through the complex public benefits qualification processes associated with TennCare and the Veterans Administration. Gwen is a former member of the Human Rights Committee of Support Solutions of Knoxville, TN. Her social activism is inspired by her own personal journey raising a son with special needs.  Gwen and her husband Butch are both Tennessee natives and reside in Jefferson City. They have two sons, a daughter, and three grandchildren. Gwen comments: I feel honored to serve as Treasurer on the SET Board. I am excited about the impact SET has on our community by instilling hope in people living with a cognitive impairment.
James "Mike" Miller
Mike graduated from the University of Tennessee with a Doctorate of Dental Surgery (1976) and a Masters of Public Health (1984). During Mike's career in public health, he focused on providing the best possible care for those with special needs. Mike worked at Lakeshore Mental Health Institute for twenty years, dividing his time between clinical and administrative duties. In 2015, Mike was diagnosed with Mild Cognitive Impairment due to cerebrovascular disease. Mike has a special interest in medication-induced dementia research. Mike says: SET provides a powerful forum for all of us who are living with neurocognitive disorders to share our experiences in an emotionally safe and supportive environment. It is a vital component of my living well plan. 
Susan Trotter, Secretary
Susan retired from the education profession, serving most recently as an elementary teacher. She obtained a Masters in Curriculum and Instruction from the University of Tennessee in 1981, and an Education Specialist Degree in Counseling and Psychology from the University of Tennessee in 1985. Following thirty years of corporate life and eight relocations, she returned to Knoxville with her husband of forty-one years, John Trotter. John and Susan have three adult sons and twin grandsons. Susan is a member of Central Baptist Church Fountain City where she serves in various ministries. Susan became involved in SET following John's Early Onset Alzheimer's Disease diagnosis in March 2018. She is committed to and excited about serving in our community. While John attends our north Knox SET group, Susan and other family members meet nearby. She shares that SET is immeasurably beneficial to John and to me. Through SET, we now enjoy new friends on a similar journey. We appreciate the opportunity that SET provides for sharing feelings and experiences, for receiving and extending encouragement and support, and to laugh and learn in a judge-free zone.