Spectrum of Hope: An Optimistic and New Approach to Alzheimer's and other Dementias

by neurologist, Gayatari Devi, M.D. After twenty years in medical practice, Dr. Gayatari is well aware that people with Alzheimer's and other dementias present with different symptoms, progress differently, and respond differently to treatment. Likewise, the prognosis is different for each individual. She found that the doom and gloom narrative that we see and hear about throughout our culture is not an accurate reflection of the lives of most people diagnosed with Alzheimer's or other forms of dementia. Alzheimer's, and other dementias, are spectrum disorders, explaining why no two people with Alzheimer's present identical symptoms. It is an individualized disease and should be treated as such.  This book is a must read for anyone diagnosed with a neurocognitive disorder, their families and friends.

Aging with Grace: What the Nun Study Tells Us About Living Longer, Healthier, More Meaningful Lives

by David Snowden, Ph.D. Based on the amazing thirty year longitudinal study of the School Sisters of Notre Dame, Dr. Snowden describes "clinically silent" Alzheimer's and the impact of the nuns' healthy lifestyle on aging and cognition. Inspiring, hopeful and a great read, this is another book providing strong evidence countering our culture's dark narrative for those diagnosed with a neurocognitive disorder.

What the Hell Happened to My Brain?

by Kate Swaffer. Several of our SET participants have found comfort, inspiration and hope by reading Kate's story. She is a nurse who was diagnosed in her early fifties with primary progressive aphasia. She did not lie down and wait to die. Instead, she enrolled in a graduate program and built a global organization to fight stigma and advocate for others living with dementia. You may go online to find Kate on Facebook, and the organization she leads, Dementia Alliance International.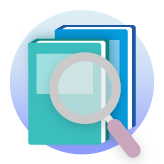 On Pluto

by Greg O'Brien. Greg was an award-winning investigative reporter for the Boston Globe prior to being diagnosed with young onset Alzheimer's disease at fifty-nine years of age. Written with hope, faith and humor, On Pluto is a book about living with Alzheimer's, not dying with it; how-to fight and how-not-to give up.

My Stroke of Insight

by Jill Bolte Taylor. At thirty-seven, Harvard-trained brain scientist Jill Bolte Taylor suffered a massive stroke in the left hemisphere of her brain. While observing her mind deteriorate to the point that she could not walk, talk, read, write, or recall any of her life-all within four hours, Taylor alternated between the euphoria of the intuitive and kinesthetic right brain, in which she felt a sense of complete well-being and peace, and the logical, sequential left brain, which recognized she was having a stroke and enabled her to seek help before she was completely lost. It would take her eight years to fully recover. Taylor experienced her stroke as both a blessing and a revelation, teaching her that by "stepping to the right" of our left-brains, we can uncover feelings of wellbeing that are often sidelined by "brain chatter." Her book offers a valuable recovery guide for those affected by brain injury and the encouraging insight that inner peace is accessible to anyone.

Being Mortal: Medicine and What Matters In The End

by Atul Gawande. A practicing surgeon, Dr. Gawande inspires us to consider the inevitable condition of aging and death, when the goals of medicine seem too often to run counter to the interest of the human spirit. Physicians, dedicated to prolonging life, may provide painful, and costly procedures that serve only to prolong suffering. He argues that quality of life is the desired goal for patients and families. Being Mortalcontends that medicine can indeed comfort and enhance our experience even to the end, providing not only a good life but also a good death. He emphasizes the importance of sharing end of life wishes with family, friends and health care providers.

The End of Alzheimer's

by Dale Bredesen, MD. Marie Shriver interviewed Dr. Bredeson in 2017 on FaceBook. In 2019, he was interviewed on the Facebook page "Being Patient Alzheimer's." Dr. Bredesen focuses on the healing power of a healthy lifestyle after receiving a diagnosis Alzheimer's or other neurocognitive disorders.
Sharing Experiences Together, Inc. is a Tennessee nonprofit corporation, and the Internal Revenue service has granted tax exempt status to SET as a §501(c)(3) charitable organization.